From the west coast of the United states and fresh from their big splash at the premier high-fashion runway experience, Seattle Fashion Week, luxury handbag and clutch designer Nuciano is coming to Boston! In collaboration with DH studios Inc, Joy Egbejimba, the creative force behind the fierce Nuciano collection will present their latest collection of leather handbags and clutch collection that are designed take the confident woman from desk to dinner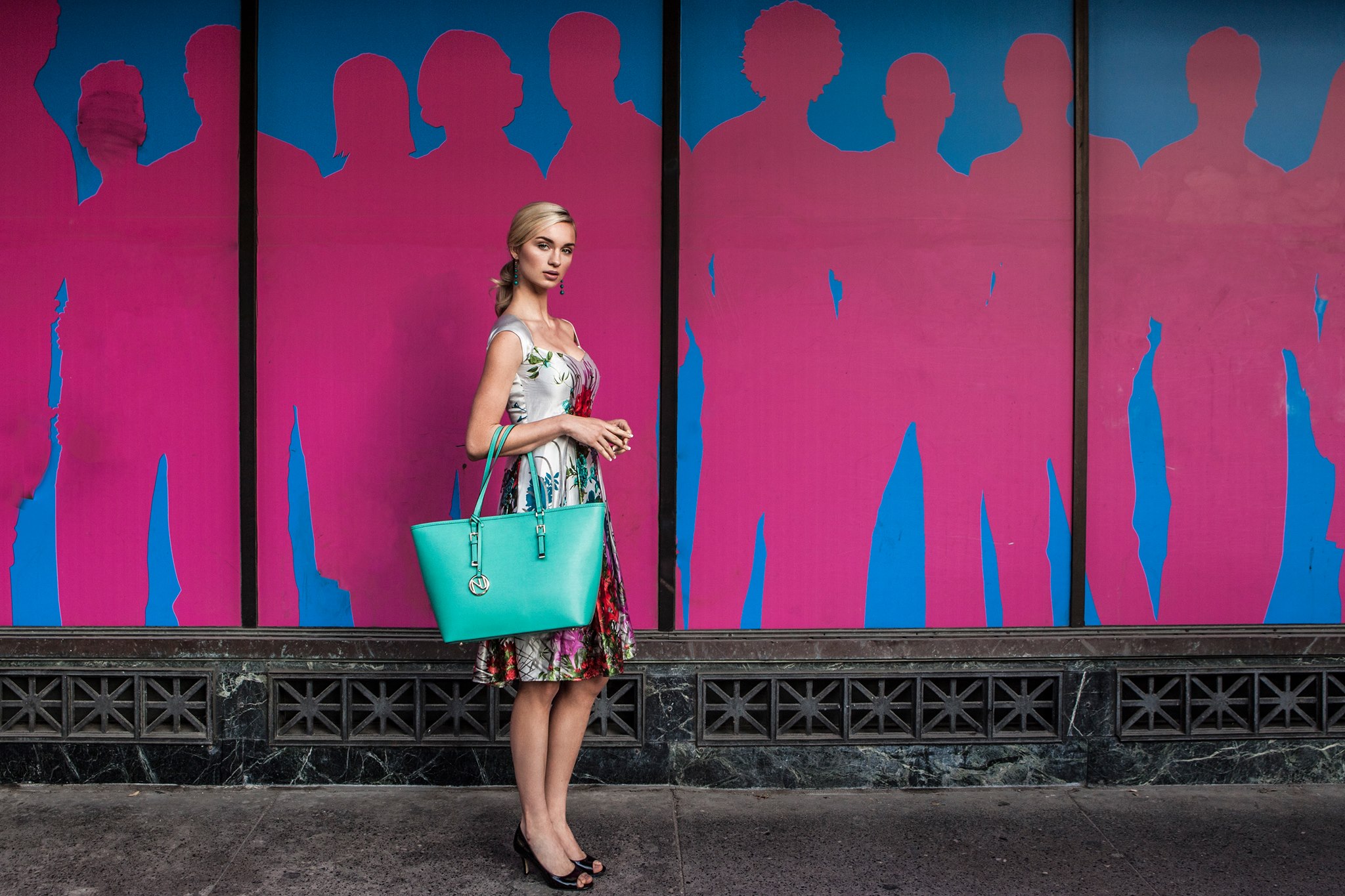 What is your business brand name:
Nuciano
Tell us a little about your self?
Armed with class and attention to detail, handbag designer Joy Egbejimba, is a savvy fashion professional. While in college Joy worked as a model and quickly realized she had a passion for the fashion industry and that life had prepared her for the journey to NUCIANO (www.nuciano.com), a "luxury value but indie-priced" line of high quality leather handbags and crystal clutches.
"I have always loved fashion and more structured fashion pieces. A gap remains between luxury and affordability, and the Nuciano brand is my effort to help women feel and look their best without compromising on quality and price".
Joy's technical knowledge of a handbag's proper fit and design, combined with her innate creative abilities, results in an bold and impression-making products that reflects the kind of woman she is herself; strong, sexy, fun, and fearless.
Nuciano headquarters is in Seattle, WA and Nuciano bags have been on a lot of red carpet events, like the Oscars, Emmy's, AMA, VMA, etc.…and is hitting many high-fashion designer runways.
Please describe your work:
When designing Nuciano Signature Collection luxury leather bags, our mantra is "from desk to dinner". A design is a hit when it crosses this threshold with ease. For Nuciano Crystals Clutches Collection, our clutches, glittering with Swarovski crystals, deliver that million-dollar look only a perfectly structured fashion piece can bestow on an "evening out" ensemble. You can be sure you will stand out from the crowd with a clutch from our Gracie Exotic Leather clutch collection.
Years in Business:
Production started 3 years ago but the ideation process took longer.
What do you love the most about Fashion?
The endless possibilities. Fashion is an art form and the permutations of fashionable pieces are infinite. So are the possible interpretations. Okay, I don't mean to start a debate about fine and applied or decorative art. My point is that through a plethora of possibilities, fashion gives every creative mind the independence to stake their flag anywhere and make a statement.
Describe your main inspiration behind your work?
I use inspirations from shapes, architecture, and colors, and every bag design focuses on flattering a woman's body and outfit.
Where would you like to be in 5 years?
In lot of department stores, on many high-fashion runways and in mainstream fashion publications
10 years?
An established brand that keeps turning out great luxury designs at affordable price points
What fashion designers do you admire the most?
Tom Ford and Victoria Beckam
Describe your customer?
The Boss Lady. Fierce. Woman in control. Confident and Runs the Show. This is every woman that loves high-end fashion and loves to make an incredible first impression without breaking the bank. Isn't that all of us?
Describe what gives your products value?
Affordable Luxury.
What makes your work different?
High-end quality and price
Why should women support your brand?
Nuciano line of handbags and clutches are created with the fashionable woman in mind. It takes one to know one. I love seeing Nuciano customers enjoying our products. I often get pictures of confident women proudly expressing themselves "NUCIANO" style. For more, check out our @nucianobags Instagram and Twitter feeds or our facebook page (www.facebook.com/nuciano)
Are you affiliated with any charities?
Yes, Seattle's From one sister to Another
contact Nuciano Bags:
info@nuciano.com
Full Name: Joy Egbejimba
Phone Number: 470 588-6837
Email: joy@nuciano.com
to purchase tix for this event go to:
http://larzanderson.org/events/special-events/dhstudios/